Community Director – Irular, South India
We met John in 2009 when a courier company mistakenly delivered some boxes of Karla and Andy's to his house instead of theirs. Fortunately John found an email address on one of the boxes and contacted us – suggesting we might like to come round and get our stuff! It was a fortunate enoucounter in many ways, as we discovered that John has been doing community development work in the greater Mamalapuram area for over ten years – focussing mainly on very low caste and especially the tribal Irular people, who are beneath the lowest castes (or perhaps more accurately, outside of the ordinary caste system altogether).
John's projects are legion – wells, schools, education bursaries, business development projects, legal aid, and more. Together we've teamed up to work on some housing projects for various Irular communities – mainly the new Irular village we're building together which includes many ex bonded labourers.
John's experience, local knowledge and friendships, understanding of South Indian culture, customs and language, and unbelievable energy are some of the many reasons we're excited to be working with him.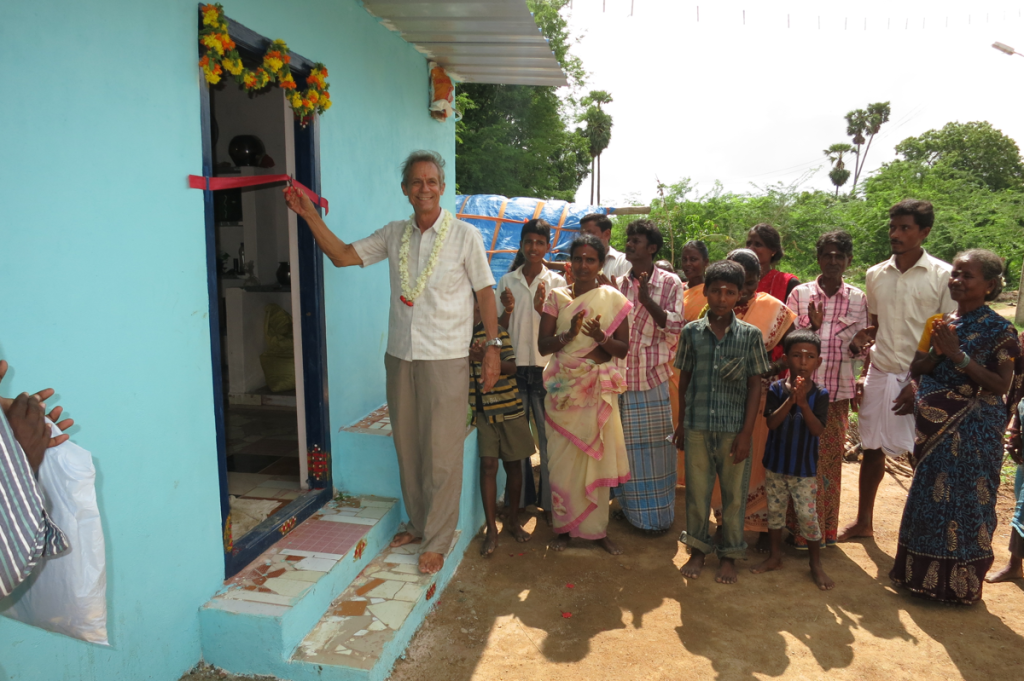 John dedicating a house we built together.